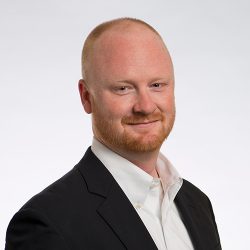 Jesse Lincoln, project manager at Arlington Construction Services (ACS), oversees budget preparation, estimating and the management of new construction and preconstruction projects for ACS. Jesse's diversified years of experience enable him to specialize in the areas of estimating, forecasting and scheduling and project coordination, providing a full scope of knowledge for each project he oversees.
Career Experience & Accomplishments
From 2006 to 2008, Jesse worked as a project manager for a small commercial and industrial firm. He joined ACS in 2008 as an assistant project manager and became a project manager in 2013.
Education
Jesse received his Bachelor of Science in building construction degree from Auburn University.
Community Engagement
An active member in his local community and church, Jesse also serves as on Trussville's Planning and Zoning Board of Directors.