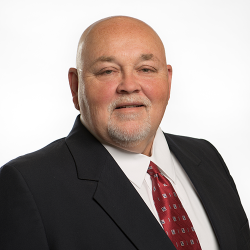 Steve Gammon, project manager at Arlington Construction Services (ACS), is responsible for the overall preconstruction, start-up, construction management and closeout of ACS multi-family construction projects. With more than 30 years of experience in the multi-family construction sector, Steve has overseen numerous projects across the United States, including multi-family projects ranging from market rate, student housing, assisted living, tax credit, HUD, rehabilitations and mixed-use developments.
Career Experience & Accomplishments
Prior to joining ACS, Steve owned and operated his own construction company for more than 13 years. In the years following, he served as the vice president/division manager for Summit Contractors, the senior project manager for Capstone Building Corporation and the superintendent for Maxus Construction Company.
Education
Steve earned his Bachelor of Science in construction engineering technology from the University of Southern Mississippi. He has held state contractor licenses in Alabama, Arizona, Arkansas, Florida, Georgia, Louisiana, Mississippi, North Carolina, Oklahoma, South Carolina, Tennessee and Texas.