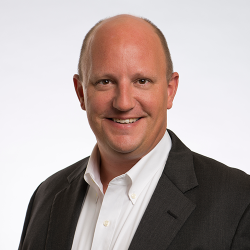 Thomas Perrine, project manager at Arlington Construction Services (ACS), oversees rehabilitation and renovation projects for existing owners and properties under the property management division. He specializes in property management and quality control of multi-family projects. Thomas' extensive years of experience as an owner's representative positions him to thoroughly understand the needs of his clients throughout the entirety of a project, from project conceptualization to completion. As an attorney, Thomas provides keen knowledge and awareness of all contractual negotiations and constructional obligations.
Career Experience & Accomplishments
Thomas practiced law for nine years prior to beginning his career in the construction and multi-family industry. After his tenure as a lawyer, Thomas worked as a construction manager for a developer of student housing projects along the Eastern Shore for five years. He then served as an owner's representative for multi-family housing projects throughout the Southeast. Thomas joined Arlington Properties as a project manager in the summer of 2016.
Education
Thomas obtained his bachelor of science in marketing from The University of Alabama and then his J.D. from The University of Alabama School of Law. After practicing law for nine years, he later received his Masters of Building Science from Auburn University in 2006.
Community Engagement
Thomas serves on St. Stephens Episcopal Church's Building and Grounds Committees and is a member of Krewe of Athenians and Phantom Host in Montgomery, Alabama. He is a member of the Alabama State Bar and is involved in its Construction Law Section. Additionally, Thomas is a member of Hoover's Chamber of Commerce and Birmingham Better Business bureau, and is a previous member of the American Cancer Society's junior board and the Magic City Kiwanis Club. Thomas also coaches girls' softball and soccer.