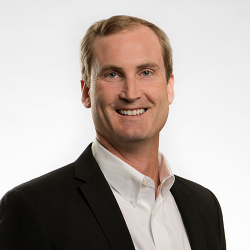 Thomas Wright, project manager at Arlington Construction Services (ACS), is responsible for ACS' overall project management of multiple new construction and rehabilitation projects throughout the Southeast. Thomas works to establish project objectives and serves as the liaison between the owner and the design team. By specializing in preconstruction services, design review, due diligence review, project management, estimating, scheduling and contract administration, Thomas is able to steward his client's interests from conceptualization to building maintenance and renovations. He works closely with ACS'construction team to ensure quality control, adherence to schedule and financial management of the multifamily projects. Additionally, Thomas works in close collaboration with Arlington Properties development and property management divisions to ensure their goals are met for each project.
Career Experience & Accomplishments
Prior to joining Arlington Properties, Thomas worked as a senior project manager at Doster Construction Company from 2005 to 2011, where he oversaw the overall project management for various multi-family projects, including assisted living facilities and high density urban infill projects. He joined Arlington Properties in 2011 as the construction manager for its development division. In this role, Thomas was responsible for managing all new construction and rehabilitation projects for the development team. In 2013, Thomas began working for ACS where he has worked on multiple projects across the Southeast.
Education
Thomas received his Bachelor of Science in building construction degree from Auburn University, where he graduated cum laude and was a member of the Sigma Lambda Chi International Construction Honor Society.
Community Engagement
Thomas has volunteered with United Way and Habitat for Humanity.